For Rent
0 Results returned.
Per Page
---
Francine has completed many Real Estate education courses and have successfully obtained our ABR (Accredited Buyer Representatives), CPRES ( Certified Probate Real Estate Specialist), CRS (Certified Residential Specialist), GRI (Graduate Real Estate Institute), e-Pro (Real Estate Internet Professional) designations. Experience and knowledge of the current market conditions are essential when looking for a Realtor. Francine is an expert in matching her Clients' lifestyle and location for all of her Clients. Francine's extensive experience in marketing and her ability to match buyers' needs with available properties are an asset for Sellers. Her "out of the box" thinking is unparalleled and provides each seller with much desired results. Francine has been referred to as being the "bulldog of real estate" as her negotiating skills make her an incredible asset for her Clients. Francine is an expert in (but not limited to) the following areas: Mecklenburg, Iredell, Cabarrus counties. Lake Norman, Mountain Island Lake and Lake Wylie. Also licensed in SC, she covers most of York county.
Dupont Real Estate & Keller Williams
14 hours ago
These are the perks of investing in affordable housing
Dupont Real Estate & Keller Williams
2 days ago
Beyond that, more than 80% of homeowners said they wouldn't go back to renting.
Dupont Real Estate & Keller Williams
3 days ago
From a smart-car charger to a smart gate, what you need to outfit your storage space
A Guide to Smart Garage Gadgets
From remote security and door opening to automated bike storage and charging stations, these are the latest intelligent garage devices on the market.
---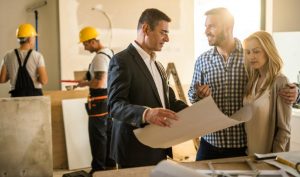 Curb appeal really does have a major impact on the return you'll see at resale. Among the top 10 home improvement projects with the highest ...
Read More...
By Krystal Rogers-Nelson (orignally published by Housecall-2017) Even though a burglary occurs every 20 seconds in the U.S., you can still protect yourself without installing ...
Read More...
See all blog posts