---
Francine has completed many Real Estate education courses and have successfully obtained our ABR (Accredited Buyer Representatives), CPRES ( Certified Probate Real Estate Specialist), CRS (Certified Residential Specialist), GRI (Graduate Real Estate Institute), e-Pro (Real Estate Internet Professional) designations. Experience and knowledge of the current market conditions are essential when looking for a Realtor. Francine is an expert in matching her Clients' lifestyle and location for all of her Clients. Francine's extensive experience in marketing and her ability to match buyers' needs with available properties are an asset for Sellers. Her "out of the box" thinking is unparalleled and provides each seller with much desired results. Francine has been referred to as being the "bulldog of real estate" as her negotiating skills make her an incredible asset for her Clients. Francine is an expert in (but not limited to) the following areas: Mecklenburg, Iredell, Cabarrus counties. Lake Norman, Mountain Island Lake and Lake Wylie. Also licensed in SC, she covers most of York county.
Dupont Real Estate & Keller Williams
18 hours ago
Dupont Real Estate & Keller Williams
21 hours ago
35% would choose to live in a suburb of a big or medium-sized city, with another 30% preferring to live in a rural area or small town.
Gen Z's Thoughts on Renting vs. Buying
Fewer also believe renting makes you feel like part of a community (33% to 39%) and less perceive that is costs less to rent a home than to own a home (40% to 51%).
Dupont Real Estate & Keller Williams
1 day ago
Thank you to all those who serve our country.
---
• To clean the toilet bowl, pour in a cup or more of vinegar and let it sit for several hours or overnight. Scrub well ...
Read More...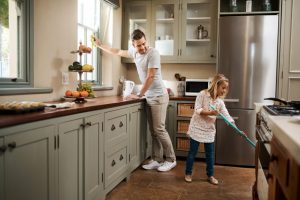 BY Erin Davis - owner of Mosaik Design & Remodeling in Portland Oregon. With social distancing orders in place across the country, many of us ...
Read More...
See all blog posts