Safer Home for the holidays
Gearing up for guests this holiday season? If so, now's the time to ensure your home is safely prepared for company. According to the remodelers of the National Association of Home Builders (NAHB), homeowners who expect visitors, especially elderly individuals, should assess their homes for hazards, and, if necessary, increase accessibility to accommodate their needs.
"Welcoming loved ones to your home is a cherished holiday tradition," says NAHB Remodelers Chair Robert Criner, a remodeler from Newport News, Va. "By making some simple home modifications, you can ensure that family and friends will enjoy a comfortable visit and be able to maneuver around your house without trouble this year."
Steps to take include the following:
1. Secure rugs and carpets. Secure area rugs with non-slip pads or double-sided carpet tape so that they are snug to the floor. Temporarily remove throw rugs, including bathroom mats, to prevent guests from tripping on the edges.
2. Test stair railings. Check that stair railings inside and out are tightly fastened. Make repairs where needed.
3. Turn up the lights. Put night lights in bathrooms, the guest bedroom, hallways and in the kitchen. Make sure there is a lamp or light switch within reach of the guest bed so that your visitors can keep a light on until safely tucked in. Well-lit outdoor walkways and entrances are also important when coming or going at night.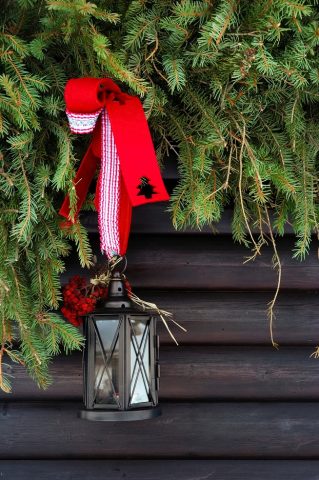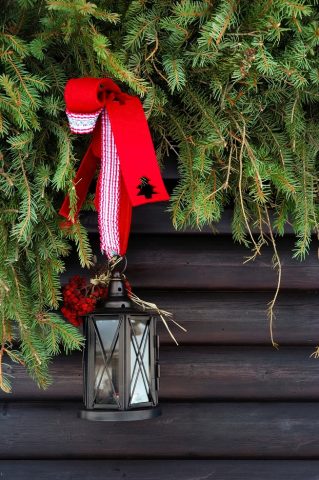 4. Clear outdoor walkways. Rake leaves, salt for ice and shovel snow from sidewalks and driveways to prevent falls.
5. Add non-slip treads or a mat to the shower. Be sure the shower your guest will use has a non-slip floor. To enhance traction, apply non-slip strips or a suction-attached non-slip mat.
6. Offer the best seat. Choose the best seat for your guest's comfort—not too high, not too low. A firm cushion can prevent them from sinking too low in to the seat, and arms can help a person easily get up and down.
7. De-clutter. Move objects or even furniture that a person usually has to maneuver around. Secure cords to the wall or baseboards with hooks to prevent tripping. Clear stair steps of any objects, such as shoes, books and other personal items, that tend to collect on the lower treads.
Copyright© 2015 RISMedia, The Leader in Real Estate Information Systems and Real Estate News. All Rights Reserved. This material may not be republished without permission from RISMedia.