Blockchain technology could revolutionize the real estate business model.
With Bitcoin making headlines, a new word has entered the business lexicon: "blockchain."
Much like the internet two decades ago, blockchain is a relatively new technology with seemingly endless possible applications. But outside the techie world, people have a limited understanding of how it actually works and whether it should be trusted.
Still, some experts see blockchain's potential to completely change how real estate transactions are handled.
How blockchain technology works
A blockchain is essentially a decentralized database with continuously updating digital records. Instead of using a central depository of information, blockchains use a network of databases that are constantly synchronized and available to those on the network (all via the internet).
Much like the internet itself, blockchain networks can be either private or public, says David Conroy, R&D lab engineer with the National Association of REALTORS®' Center for REALTOR® Technology. The private version works like a private business's intranet system, with information available only to those with a login to that specific network. Public blockchains are accessible by anyone, without a login needed.
In at least a couple of instances, agents have made and closed deals from start to finish exclusively using blockchain technology.
In September 2017, Sheryl Lowe of Kuper Sotheby's International Realty in Austin, Texas, became the first broker to close on a home purchased entirely with cryptocurrency (Bitcoin) when it represented the buyer of a custom home.
Blockchain gets its name from the way the digital transactions are completed, by being added to blocks with other transactions being carried out at the same time, then cryptographically protected. The blocks are "validated" using complex coded problems, and once the coding is finished, the new block is linked to older blocks, creating a chain that shows all the transactions made since the start of that blockchain.
Because the chain is constantly checked and updated across the entire network, everyone sees the same information at the same time, and everyone can follow each piece of the transaction as it occurs.
The downside of Blockchain
Blockchain sounds failsafe, right? It is, except for one sticky problem: People still largely control it. That means individuals' blockchain access codes are only as safe as they're kept, says Ridaa Murad, founder of Breakform|RE in El Segundo, California—a common problem with current passcoding systems.
Of course, another huge issue facing blockchain technology is similar to that faced by the internet in 1994: People don't really understand how it works, and therefore don't trust their transactions to be handled correctly through this new and seemingly complex technology.
"Companies are seeing the potential, but people aren't really secure about putting all that information out there in this way yet," Conroy says.
Is blockchain the future of real estate?
We're still far from having all transactions done on the blockchain, Murad says, mostly because so few people understand how the technology works. Also, he says, despite the fact that it's superior in many regards compared to other similar technologies currently in existence, that doesn't guarantee that it will become commonly used in businesses. People will need to adapt.
But Conroy sees it as the obvious evolution of the real estate business model.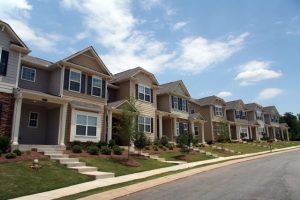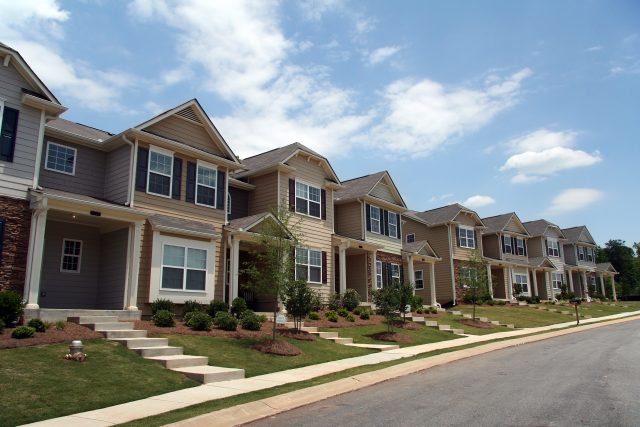 "It will revolutionize how real estate is transferred. It will be one of the most impactful technologies for sure," he says. "It will increase the speed of transactions, reduce risk, make customers more informed … It has the biggest opportunity to create positive change."
A little farther from home, in Ukraine, an entire transaction was completed using smart contracts on the Ethereum blockchain, showing how quickly and securely the technology works for this purpose. That home was sold, perhaps unsurprisingly, to Michael Arrington, co-founder of the tech news site Tech Crunch.
"It's only being done right now by absolute cryptonerds," says Ridaa Murad, founder of Breakform|RE in El Segundo, California. "The one in Ukraine, this is just a guy trying to show everyone it can be done way faster, way better, way cheaper."
When you are ready to buy or sell your home, contact us here at Dupont Real Estate- one of the most experienced realtors in the Charlotte area. We are here for you.