Crowdfunding- should it be done to buy a house? Should Buyers Crowdfund Their Way Into Homeownership?
In recent years, crowdfunding has become a popular way to pay for a remarkably wide range of ventures. Want to back a sliced-ketchup product, a self-serve cocktail machine, or maybe a charity race? Just pull out your smartphone. But more recently the technology has been moving a bit closer to home—right up, in fact, to your doorstep. Crowdfunding is becoming an increasingly popular way for aspiring home buyers to tap into their networks to come up with down payments.
A new wave of crowdfunding platforms, like Kickstarter for real estate, could be a game changer for younger, tech-savvy generations of home buyers saddled with student loan debt. It's an idea that is gaining traction, with sites such as HomeFundMe and Feather the Nest, which helps folks raise money for down payments and repairs, and online registries such as HoneyFund, which includes the option of gifting a down payment contribution.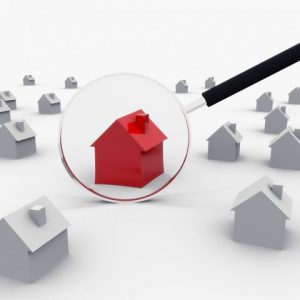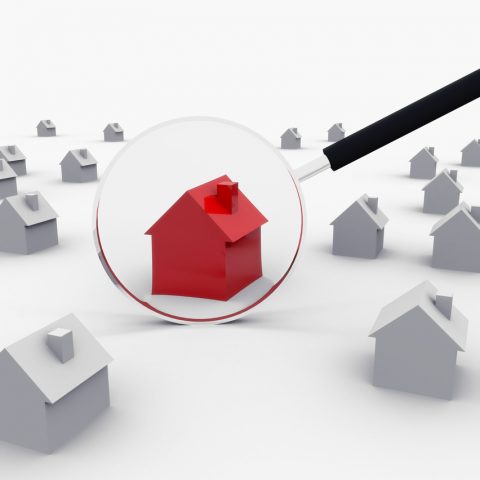 "The No. 1 challenge that we hear from millennials in terms of their ability to buy a home is the down payment," says Jonathan Lawless, vice president of customer solutions for Fannie Mae. "Crowdsourcing is an interesting new way that a person can generate a down payment, one made possible by technology. … We think there is a great future for it."
Users who are typically pre-qualified for a mortgage can create personal pages on these platforms, on which they can talk about their journey toward homeownership, illustrated with photos and maybe video. These pages can be shared with family and friends.
"[Many] people find they can afford [mortgage] payments, but not the down payment to own a home," says Christopher George, CEO of CMG Financial, a San Ramon, CA–based mortgage banking firm that launched HomeFundMe late last year.
George, a father of four millennial sons, came up with the idea for HomeFundMe in 2016 after seeing the financial struggles of his kids' generation. The crowdfunding platform is the only one of the bunch designed solely for down payments and is the first to be backed by mortgage industry giants Fannie Mae and Freddie Mac.
"We're talking to millennials saying their social network is their net worth," George says. "Why not allow your sphere of influence [to] help as well?"
What you need to know about a crowdfunded down payment
Using gifted funds for a down payment can be tricky—mortgage lenders typically require a letter from the giver, specifying that the money is a gift, not a loan, and there are no strings attached. But using an online fundraising platform can allow buyers to bypass some of that red tape.
Using HomeFundMe, anyone can give up to $7,500 to a campaign without documentation. HomeFundMe also doesn't charge fees to use the platform, or take a cut of what's raised. The company will even give buyers $2 for every $1 they raise, up to $1,000, or up to 1% of the purchase price if they undergo home buyer counseling beforehand. Buyers who earn less than their area's median income can earn up to $2,500, or 1% of the home price.
So what's the catch? Crowdfunders must get their mortgage through HomeFundMe's parent company, CMG Financial. They have to close on a home within a year of accepting their first gift. And if they don't use the money to buy a home, funds marked "conditional on the recipient purchasing a home" are returned to the donor. The crowdfunder can keep the rest.
Other crowdfunding platforms have slightly different business models.
The online gift registry Feather the Nest has helped about half of its 3,000 "nesters" raise down payments since it launched in 2014, according to company officials.
Fees include a 5% transaction fee that goes to Feather the Nest, and a fee of 2.9% plus 30 cents that goes to its payment processing system, Stripe.
At HoneyFund, another online registry, about 6% of the 100,000 mostly millennial couples who use the site each year ask for down payments, according to company officials. There are no fees to use the platform, but users are charged 2.8% processing fees plus 30 cents per gift when the money is moved into their PayPal or WePay accounts.
"A lot of couples are not only saving for their home down payments but also home improvements," HoneyFund CEO Sara Margulis says.
The dangers of crowdfunding your down payment
However, there are risks to buyers relying on crowdfunding to come up with money for a home.
"If somebody is not able to save for their own down payment, it might be because they are stretched financially. But it [also] might be that they are bad at saving," says Fannie Mae's Lawless. "The ability to generate savings is a critical aspect of being a responsible homeowner."
Remember, it was homeowners who couldn't really afford their homes that led to the financial crisis just over a decade ago. So helping more people who haven't mastered the art of saving, or who may be so financially stretched that they can't afford to save, is worrisome.
It's "a very risky proposition," says Rick Sharga, executive vice president at Carrington Mortgage Holdings, a real estate company in Aliso Viejo, CA. These kinds of buyers may be "one unexpected car payment, one roof repair, one water heater replacement away from missing a mortgage payment and possibly going into a downward cycle they can't recover from."
Article taken from Realtor.com
When you are ready to buy a house, contact us, here at Dupont Real Estate.