Fourth of July is a great time to celebrate with family and friends. You can easily celebrate the Fourth of July without leaving your home.
Have a Fourth of July BBQ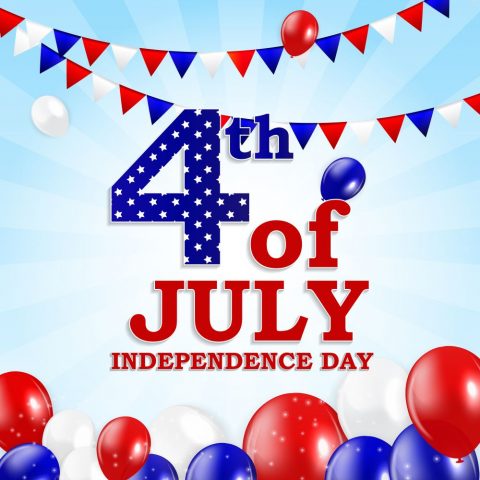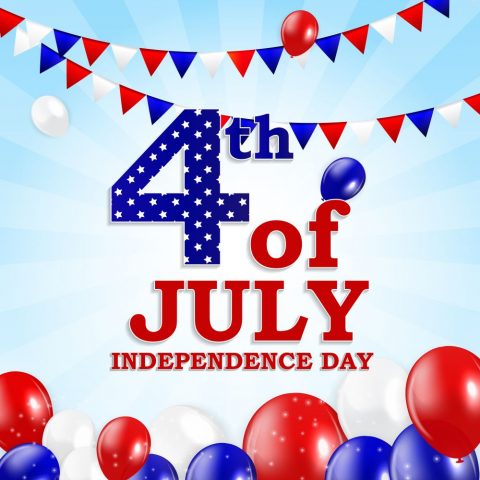 If you didn't get invited to a party this year, host your own, but take it up a notch from the same old hot dogs and burgers on the grill. Host a bake off and have your friends each bring their favorite recipe in a specified category—then vote on a winner (maybe even create a trophy and make it an annual tradition). Feeling brave? Host an Independence Day reenactment. (If you have kids, this is a good time for them to practice researching).
Watch a Movie Under the Stars
Enjoy the time at home celebrating your favorite traditions, but after the sun goes down, consider getting a projector and outdoor screen to watch a movie. Pop some popcorn, make some s'mores, and invite the neighborhood over to join you.
Create a Backyard Oasis
Make your backyard THE place to be this Independence Day. Create a theme—host your own carnival, have an adult slip 'n' slide, kiddie pools to soak away the heat, and fun games. Think of all of the summer activities you like the best and include them. Decorate in a unique way to make it a fun day for you, your family, and friends. Don't have a backyard? Talk to your landlord about using your rooftop, find a park nearby, or even turn your apartment or house into the most amazing holiday space!
Enjoy some alone time
Though summer is supposed to be a time to unwind and relax, it seems that the calendar stays just as full as ever. Check your schedule to see if the Fourth of July might be one of the only days you have one hundred percent free to dedicate to your spouse or family. If so, maybe shirk the traditions and have a special date night or family night to spend time with the people you love.
Go camping in your back yard
Set up tents, a fire pit, and "live off the land" from the comfort of your own backyard. Enjoy a night under the stars and outdoor cooking with your family. Having inclement weather, but still want to have a little fun? Create forts, get out your sleeping bags, and have a camp out indoors!
Let the kids plan the day
Have kids? Let them plan what you're going to do. Set a budget, give them some guidance if they need it, and let them plan a fun Fourth of July for you at your home.
Have a July Fourth sports-a-thon
Invite the block over for some friendly competition. Set up a volleyball and badminton net, invest in corn hole equipment, and toss around a few hula hoops. Make sure all ages you'll have at your house will have a sport to participate in. If your family and guests are interested, have a friendly competition with fun prizes. You'll feel like you live in the nicest small town in America.
Who said you had to go out for Independence Day? From hosting your own creative party to creating a backyard oasis, there are a slew of ways to make the holiday amazing right where you are.