Home staging will help you sell your house faster. When you show your home's best features by staging it effectively, you help increase your final selling price without breaking the bank. In fact, on average, sellers receive $2 in increased sale price for every $1 they put into staging a home. As the infographic below shows, the following five golden rules of home staging will help you show off its best assets.
Rule #1- Depersonalize your house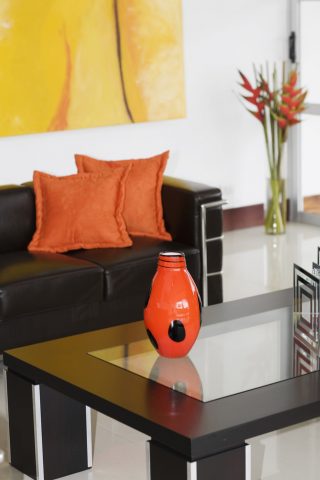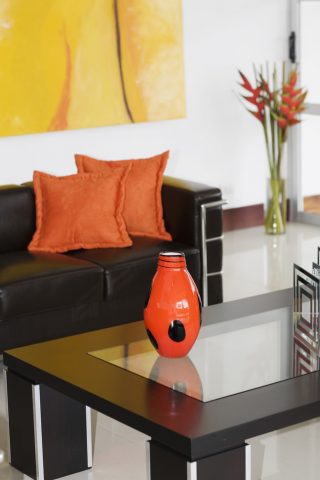 Buyers need to picture themselves in your home, not you. Remove photos, trophies, personal items from your home. They are a distraction to a buyer.
Rule #2- Declutter and Maximize space
Clear closets of unnecessary clutter- it makes your closets look larger. Use boxes stacked together to hide your clutter. Use matching hangers for a modern and clean look. Use gender neutral colors, and try to create a focal point for each room. Remove anything not related to sleep from the bedrooms, such as televisions or office furniture.
Rule #3- Clean your home
The easiest and cheapest way to stage your home is to clean it. Wash dirty dishes; clean floors, walls, baseboards, ceiling fans and windows. Clear off countertops. Put white bath and hand towels in the bathroom. Clean shower doors.
Rule #4- Modernize
Modernize your cabinets with a coat of stain or paint. Replace brass or wooden cabinet hardware with brushed silver or stainless steel. Clean your refrigerator, sink, inside of oven and declutter kitchen cabinets and drawers. Remove rugs. Flat appliances such as dishwashers and refrigerators can be updated quickly, using stainless steel stick-on coverings or specialty appliance paints.
Rule #5- Neutralize
Paint your home neutral colors. Depersonalize each room. Maximize all available space.
Painting is one of the most inexpensive ways to update your home. Window treatments can also help to make a room feel larger. Use neutral color curtains and thin rods to hold them.
Tips taken from blog.rismedia.com. When you are ready to sell your home, contact Dupont Real Estate. We are here for you.