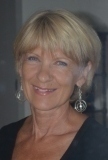 We've all experienced that moment in the grocery store – you're standing in the produce section, uncertain if that apple you've got in your hand is actually edible. While most supermarkets adhere to quality standards, it's important to self-test each item before purchasing to ensure you're getting the freshest produce possible. For your next grocery shop, remember these tips when selecting your favorite fruits and veggies.
Color – The easiest way to tell if your produce is ready to eat is by its color. Deep green broccoli, rich red tomatoes, bright orange carrots and vibrant, glossy bell peppers are all considered fresh. One exception to the saturation rule: watermelon. You'll know it's ripe if it has a cream-colored underside.
Texture – Texture is another good indicator. The rule of thumb is to avoid anything soft – such as soft rinds on cantaloupes, wrinkled skin on grapes, spongy surfaces on oranges, or cushiony spots on watermelons.
Shape – Some produce are better tested by their shapes. For instance, broccoli florets should be closed, and asparagus should stand straight up. In addition, cherries and grapes should be firmly attached to strong stems. Generally, it's best to avoid items that are weak or brittle.