Outdoor Living Trends: Owners and buyers look to increase value, livability with improved outdoor spaces.
When spotlighting trends in home projects for the coming year, the National Association of Home Builders' Best of American Living awards pointed to intimate outdoor gathering spaces as one of the Outdoor living trends.
With outdoor fireplaces or fire pits and comfortable seating, small gathering spaces are poised to overtake larger backyards as the most sought-after way to spend time outside while staying at home.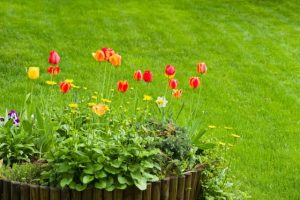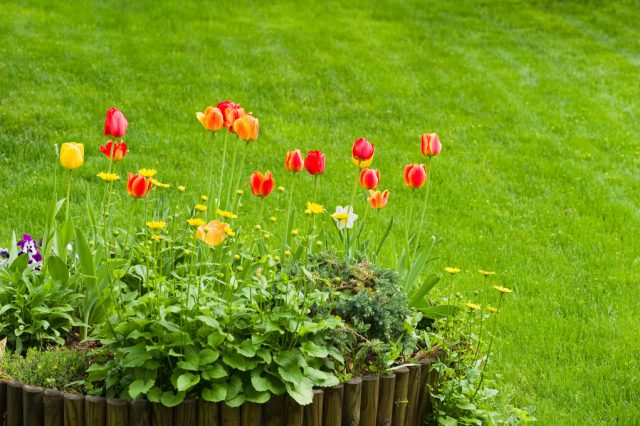 But the best way to incorporate outdoor living into everyday life depends on the homeowner, says Brad Allen, CRS, ABR, a managing partner with The Art of Real Estate in South Carolina.
The biggest returns on cost for outdoor upgrades all revolve around improving lawns, with upgrading to seed lawn bringing the highest return at 417%.
Source: National Association of REALTORS® Remodeling Impact Survey 2016
Young families, for example, might still want those wide-open spaces for running and other activities, whereas millennials lean toward outdoor fireplaces with sitting areas for lounging.
Making the Outdoors Marketable
Because outdoor spaces have to be tailored to the needs of the buyer, it's important to find out what your client wants before showing the client something that's trendy, rather than useful, says Sharon Breslau, CRS, an associate broker with Westwood Metes & Bounds Realty, Ltd. in upstate New York. In her area, situated snugly in the Catskill Mountains two hours north of New York City, outdoor areas tend to focus on the view and streams for second-home buyers. But that doesn't mean every buyer wants the same view.
"It's a series of questions I ask up front when I have a buyer," Breslau says.
Many buyers are going for the trendy intimate spaces, Allen says, particularly if they come with any kind of added entertainment area.
That can mean a deck with a great dining setup, or it could mean a pool, depending on the buyer, says Mary Lane Sloan, CRS, a partner/broker who works with Allen.
Bringing the Outdoors Inside
The outdoor space itself isn't the only way to experience the outdoors—how the inside interacts with the outside matters, too, Breslau says.
"Windows and doors are the eyes looking out of the house, so what do you see when you look out? Do you see a bush, or do you cut that bush down and suddenly you can see the yard and a nice hill or meadow?" Breslau says. "When you do an initial listing appointment, you want to talk about how the inside and the outside correspond, because the seller really wants people to like both."
In general, outdoor spaces have to go way beyond curb appeal, allowing multiple spaces around the outside that interact with the inside.
Breslau encourages buyers to look for open space directly around the house—being able to walk all the way around a house without running into an obstacle is ideal—because this allows more light inside.
Investing Outdoors
A 2016 National Association of REALTORS® report on the impact of remodeling outdoors showed the importance the outdoors is playing in the way buyers see the indoors. According to the report, outdoor remodeling projects add value to a home on resale, while also making homeowners who plan to stay in their homes happier.
Allen tells homeowners to make major changes outdoors only if they're going to love those changes and find the revamped outdoor space useful, since a dollar-for-dollar recovery upon selling isn't likely.
"However, a nice outdoor living space will most likely make the home more appealing to buyers, which could cause a buyer to purchase the home when compared to a house without an outdoor living space," Sloan adds.
Year-round Outdoor Living
In warm climates, outdoor spaces can be used all year without issue. Allen currently is working with a new-construction buyer who plans to install a 14-foot-wide accordion-style sliding door that will open her basement recreation room straight onto her patio and pool.
And outdoor kitchens or fireplaces on porches are useful in all warmer-weather climates as long as they're covered to protect from rain, Sloan says.
In places like New York, though, warmth isn't a guarantee for most of the year, so homeowners have to think outside the box to get more use out of their outdoor spaces, Breslau says. Three-season screened-in porches allow people in colder-weather areas to enjoy the outdoors for at least a little longer in the spring and fall, but to make those spaces year-round, all they need is some insulation and a gas heater to bump up usage in the winter season.
"People love them, especially if they're right off the kitchen," Breslau says. "Again, it's that connection from the indoors to the outdoors. People love having the ability to step outside and feel like they're still at home—they feel that they're getting more use out of their house." 
Private World
Outdoor areas are great for having fun and relaxing, but if neighbors are too close by, they can also invite unwanted guests into the activities.
Privacy concerns are leading some homeowners to find creative ways to keep their outdoor areas out of the public eye, especially in areas where zoning regulations restrict fencing.
"A lot of people use bushy trees like giant green arbor vitae or Leland cypress," says Brad Allen, CRS, ABR, a managing partner with The Art of Real Estate in South Carolina. "I have also seen sellers install lattice-style screens on the sides of their decks and porches."
Sharon Breslau, CRS, an associate broker with Westwood Metes & Bounds Realty, Ltd. in upstate New York, also suggests having landscapers plant anything that grows big, "things that are hedgy and easy to pop in that add a little more privacy," including rose of Sharon or jasmine, or anything viney on a trellis that can shield the sight of any neighbors.
"Privacy means something different to every person who you ask," Breslau says. "So, I always ask: If you're standing on your deck at your new house, can you see the neighbors? Are they off in the distance, or are you totally alone and can't see anyone at all?"
Breslau also suggests using fountains to mute noises, especially a busy road in the distance. That adds another level of privacy and is helpful for Outdoor Living Trends that buyers love.
By Megan Craig
When you are ready to buy or sell a house, contact us, here at Dupont Real Estate. We are here for you.