Spring Cleaning: Clean and Simple
Whether you love it or dread it all year, there's no denying that spring cleaning is a worthwhile task. Studies show that decluttering, cleaning and organizing your living space helps reduce stress and increase a sense of happiness. Here are a few ways to make your spring cleaning season easier.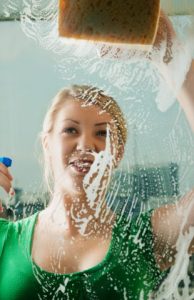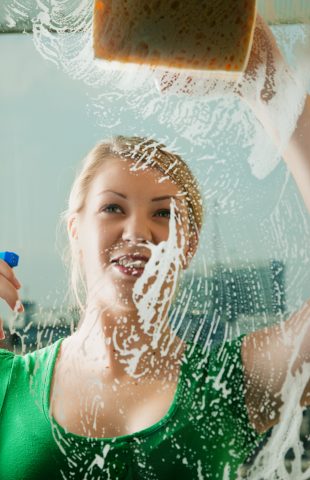 Google Keep
Google Keep is the perfect way to stay organized while you're organizing. Keep saves notes, lists and photos all in the same place so you can quickly and easily access them. The option to color code and add labels allows for additional organization. You can even instantly document what's on your mind by recording a voice memo that Keep will transcribe and save for later. Plus, you're able to share and collaborate with others on Keep so groups can always be on the same page.
Power Washer
If you're looking for an affordable dishwasher that doesn't sacrifice cleaning power, the Kenmore 13479 may be a perfect pick. The 24-inch built-in appliance highlights simple, no frills design on the interior and exterior. Its main feature is the PowerWave™ Spray Arm, which cleans dishes from every direction, with jets spraying from two sides. It also includes a Time Remaining Display that shows you the cycle status. It's a basic setup, but a great bargain for the price.
The Gift of Thrift
Cleaning out your closet just got a whole lot easier with thredUp, the world's largest online thrift store. Simply send unused clothing and accessories to thredUp with its Clean Out Kit. After being evaluated, items that are on-trend and in great condition are placed for sale. Items that aren't accepted for sale can be returned to you or passed on to third-party sellers. The profits from any of your items that sell may be used as store credit, donated to a cause of your choice or transferred to you through PayPal.
Taken from trsmag.com
When you are ready to buy or sell a home, contact us at Dupont Real Estate.