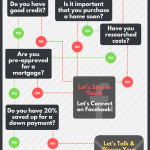 NAR General Counsel Katie Johnson has made a video to help educate buyers about how to avoid being caught up in a wire fraud scam during their purchase of a residence. NEED HELP SELLING OR BUYING A HOME IN NORTH CAROLINA, SOUTH CAROLINA AND VIRGINIA, CALL FRANCINE at 704-506-8816 or visit dupontrealestate.com . Our client's…
---
Francine has completed many Real Estate education courses and have successfully obtained our ABR (Accredited Buyer Representatives), CPRES ( Certified Probate Real Estate Specialist), CRS (Certified Residential Specialist), GRI (Graduate Real Estate Institute), e-Pro (Real Estate Internet Professional) designations. Experience and knowledge of the current market conditions are essential when looking for a Realtor. Francine is an expert in matching her Clients' lifestyle and location for all of her Clients. Francine's extensive experience in marketing and her ability to match buyers' needs with available properties are an asset for Sellers. Her "out of the box" thinking is unparalleled and provides each seller with much desired results. Francine has been referred to as being the "bulldog of real estate" as her negotiating skills make her an incredible asset for her Clients. Francine is an expert in (but not limited to) the following areas: Mecklenburg, Iredell, Cabarrus counties. Lake Norman, Mountain Island Lake and Lake Wylie. Also licensed in SC, she covers most of York county.
Dupont Real Estate & Keller Williams
21 hours ago
When you apply for a mortgage or refinance an existing mortgage, you want to secure the lowest interest rate possible.
What Is a No-Fee Mortgage?
These home loans and their promise of doing away with pesky fees always sound appealing—a lack of lender fees or closing costs is sweet music to a borrower's ears.
Dupont Real Estate & Keller Williams
2 days ago
Here's what the future has in store for us.
Dupont Real Estate & Keller Williams
3 days ago
Hide your things!
---
Whether you're working on your autobiography or a post-interview note to a would-be employer, nothing is more frustrating than a bad case of writer's block ...
Read More...
• To clean the toilet bowl, pour in a cup or more of vinegar and let it sit for several hours or overnight. Scrub well ...
Read More...
See all blog posts