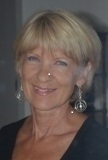 A clutter in the kitchen can be extremely frustrating. Almost everyone has that one cabinet stuffed to the brim with pots and pans that tumble about every time the door is opened. 
But there has to be a better, more appealing way to store your collection of pots and pans. Even more streamlined than an organized cabinet is a minimally stocked one, which houses only the kitchen essentials.
Read on to learn what every cook—from the novice to the pro—should have on hand, according to J. Kenji López-Alt, Chief Creative Officer at seriouseats.com:
All-Clad 12-inch Skillet with Lid
10-inch cast iron skillet
10-inch non-stick skillet
3-quart saucier
14-inch wok
16-quart stockpot
An enameled Dutch oven
Whether you stir-fry or not, a wok is one of the most versatile tools in the kitchen. It's perfect for indoor smoking, grilling, and steaming. It's by far the best vessel for deep-frying; its wide shape and large volume make it easy to fit plenty of food in there with minimal contact and oil-use, with virtually no danger of splattering the stove-top with hot oil – or worse, overflowing.
He says an enamel-coated cast iron Dutch oven is the ideal vessel for slow braises and soups. In the oven, thick walls and a heavy lid make for really great low-and-slow heat transfer meaning your stews and pot roasts will come out more tender and juicy with minimal evaporation during cooking.
On the stovetop, the Dutch oven's tall, wide sides make for easy and splatter-free browning of large amounts of meat and vegetables, with plenty of heat retention. And if you opt out of buying a wok, López-Alt says a Dutch oven is also great for deep-frying.
Finally, there's the large skillet, what López-Alt, calls the true workhorse of the kitchen. He says it's perfect for rapidly browning large quantities of vegetables or meat, excellent for braising and reducing sauces, and has a tight-fitting lid making it oven safe.