By Ryan Tollefsen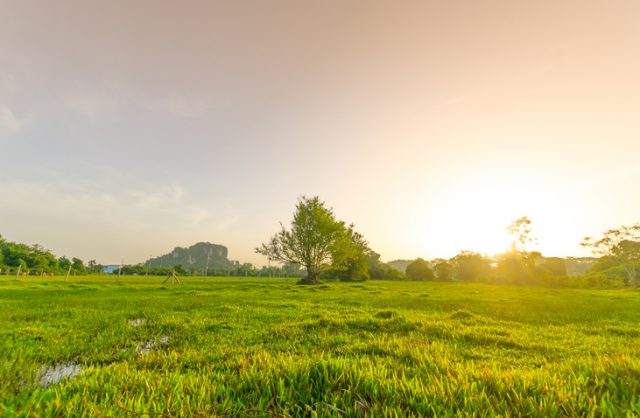 For some, the thought of designing and building their dream home can serve as motivation for a good portion of their lives. Others may be willing to take it a step further by not only building their dream home, but selecting the perfect building site for it to sit on. A large lot on a cul-de-sac may be ideal for some; others may desire a beach or lakefront view. And some may be drawn to the mountains and a home built up on a ridge.
Selecting a suitable building lot involves more than just buying a piece of land. Assessing land is an intricate process, and there are buildability considerations with any piece of land. From the type of soil to accessibility to zoning, there's a long list of potentially costly and time-consuming roadblocks that can stand in one's way. Knowing these obstacles and performing due diligence before purchasing a property can go a long way in keeping your dream home from becoming an expensive nightmare.
If you're considering a build-on-your-lot adventure, here are some tips and strategies to keep in mind when assessing land:
Choosing an Improved Lot or an Undeveloped Location
The first significant choice a homeowner will have to make is choosing the right location. This will generally involve selecting between an improved lot, where a new-home community is planned, or selecting an undeveloped site. An improved lot will make access to utilities like gas, water and electricity easier, but may not offer the privacy of an undeveloped site. A raw piece of land may offer the seclusion desired, but will be costly to upgrade and access.
You'll want to become familiar with any zoning issues, easements, property line restrictions and architectural requirements the property may have. Further research may be needed if the goal is to create a self-sustaining homestead—potentially needing professional opinions on soil quality and solar power potential.
Much of this information can be found on an accessor's parcel map in the local area. These tract maps will frequently contain notes about the parcel like "not an approved building site" or "subject to site approval." Your local office of zoning and planning can be helpful as well. Keep in mind that even an approved site can have its challenges, such as trees to be cleared, foundation requirements and other issues. This is where an experienced builder can be invaluable.
Choosing a Builder, Building a Team
The builder you choose should be based on whether you're building on an improved lot or an unimproved location. Selecting a builder experienced in the construction of the type of home you desire will reduce the odds that they are unequipped to complete this project efficiently. A builder with good experience, buying power and reputation—a builder who stands behind their work—will be ideal.
Many builders enjoy unique challenges in helping their clients create the perfect home. Depending on the uniqueness of the property you may also require the assistance of an architect and structural engineer. If you have plans to build a deck or add a pool, discuss this with your builder to ensure the lot size is sufficient to accommodate future plans.
Selecting an Existing Home Plan or a Custom Home Plan
Choosing between an existing or custom home plan may come down to preference, need, or some combination of the two. Many households decide to build their own home on their own lot by first selecting an existing home plan that appeals to their budget and lifestyle. These plans can usually be modified, at least to some degree, to fit the homeowner's desires.
When a lot or home plan is particularly unique, a homeowner may decide to choose a custom-built home to best suit the property. Custom-designed homes will typically be more expensive, but may be able to take full advantage of the lot, the view or vision of the buyer more effectively than an existing plan.
Approving Plans and Permitting
Once a site, builder and plan have been selected, there will be plans to approve, permits to apply for and inspections to be scheduled throughout the construction process. The outlining and due diligence performed in the early staging of planning your home can pay off through this period with fewer delay-causing surprises. When building on an improved lot, this process is generally pretty smooth—especially with an experienced builder, and barring any unforeseen hurdles.
The more unique a property is, the more potential there may be for challenges involving drainage, groundwater, soil composition, and more. For example, there will typically be fewer challenges when building on an improved lot in an existing neighborhood than there may be when building on the side of a mountain.
Preparation Is Everything
Building on your own lot, especially an unimproved one, is considered to be a bit more risky than purchasing an existing home. The best thing one can do is be prepared about the potential stumbling blocks that may need to be overcome. Keep in mind, a piece of property that is less accessible will also provide unique challenges during the construction process that can add significantly to the cost. You'll also want to imagine the property throughout the seasons of the year so you're choosing land that will bring joy and value. If the extra effort, planning, cost and potential challenges aren't too daunting, this path may be the one for you.
Some people want a home that reflects who they are. Some homeowners are willing to sacrifice some space and convenience in order to gain living space with a view they can enjoy for the rest of their lives. Before buying or building your next home, do your homework, look at all your options and choose the path that brings the lifestyle and excitement you desire.
Ryan Tollefsen is the founder and team leader of Unity Home Group.