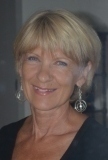 Americans are finding cause for concern with their finances, and uncertainty over their spending habits and overall financial confidence might be behind it. According to the latest Country Financial Security Index® survey, nearly half of individuals (47 percent) do not keep track of their monthly discretionary spending whatsoever. Also, a majority (51 percent) rate their financial security as just fair or poor.
When asked about their biggest financial fear, being able to retire comfortably was the most common worry cited by 28 percent of Americans.
The more money households make, the more they're worried about being able to support their lifestyles through retirement.
Households earning $100,000 to $175,000 and more than $175,000 were more likely to say retiring comfortably is their biggest financial fear, 43 percent and 34 percent, respectively.
Healthcare expenses (18 percent) and being able to afford rent or mortgage payments (11 percent) are also weighing on a number of Americans nationwide.
Healthcare expenses are especially concerning for Americans ages 50-64 (24 percent) and over 65 (42 percent).
Americans under the age of 29 are primarily worried about affording their rent or mortgage, with 18 percent citing it as a top concern.
These aren't the only financial fears that are top of mind. The rapid growth of online banking is creating a new concern for many Americans. Nearly seven in 10 (67 percent) are worried about their financial information ending up in the wrong hands as banking and payments become increasingly digital.
For many, their cause for financial anxiety might have something to do with "keeping up with the Joneses."
About a third of Americans (32 percent) feel the financial success of their family and friends creates pressure for them to be equally financially successful.
Those with children and individuals who are single or not married are more likely to feel pressure, 43 percent and 35 percent, respectively.
Americans with a financial planner, however, are feeling more confident about their finances and less stress from family and friends.
Seventy percent of those with a financial planner rate their financial security as excellent or good.
Less than a quarter (23 percent) feel pressure to be as financially successful as their friends and family.
If you're not already, consider hiring a professional to help navigate your financial decisions – doing so might put those fears to rest for good!