Help Sell Your House
A home is not only a place to reside but can also serve as a great investment. How can a homeowner make a return on their investment without breaking the bank at the same time maximizing their profit?
Below are some DIY tips that a homeowner can implement without going broke and can be done with little money.
Painting will help sell your house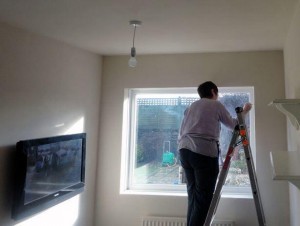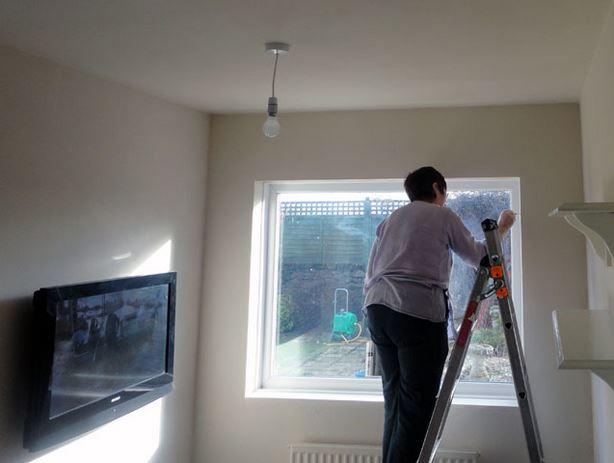 Putting up a fresh coat of paint can make a home seem new again. However, eye- catching paint job is a big no-no. When choosing paint colors, your best bet is to stick with neutral colors that will appeal to the greatest range of buyers. Yes, bland colors like white, beige or light grey doesn't really beg for attention. But the point is you don't want the potential buyers to see your personality on display, rather you want them to see a blank canvass that will allow them to envision making a space on their own. You don't have to repaint the entire house though prior putting it on the market, you can redo one or two rooms. Kitchen and bathrooms are two main areas that needs complete paint job given the high traffic they see.
Floors
Prior to showing, mop the floors or vacuum clean your carpets. Refresh your hardwood floors and clean and polish vinyl tiles. You don't need to replace them unless completely needed. Replacing it is a costly expense that will not add greater value to the home. First impression are lasting, so pay attention to the entrance area, you don't want a potential buyer to walk in to see a floor strewn with boots and shoes.
Minor Repairs
It is important to make minor repairs prior listing, such as fixing sagging shelves and cracked clothes rod, replacing cracked siding boards or repointing brick walls. Check the operation of every door and window and be sure that all light fixtures and wall switches work. Making repairs ahead of time will reduce the chances of a potential buyer backing out of the deal or offer less money for the house.
Landscaping
First impression is formed the instant a potential buyer pulls into the driveway or clicks on its image on a web site. So make sure to create a good first impression by keeping your front lawn mowed and your garden weed-free. Tidy up shrubs and remove dead and broken limbs from trees. You can also add flower garden or some raised beds for a vibrant green space not only making sure that your yard looks better but also appeals to any buyer with a green thumb.
Backyard cleaning will help sell your house
Backyard is important to home buyers today, it gives them privacy from other homes. Prior selling you can paint your fence or hide it by installing a privacy screen or vertical garden. You can do also plantscaping using potted plants to create layers and visual excitement.
Try to avoid expensive renovations unless they are absolutely needed. In the end, buyers also have their own plans for renovating, so keep it simple.
You may have some great feedback, and we always love to hear from our readers. If you are interested you can also search homes by CLICKING HERE. We are also able to give you a FREE analysis of the current value of your home.