By Jennifer Pattison Tuohy
House-hunting is exciting, but it can be an exhausting process. Choosing where to live should be driven by factors like location, neighborhood and curb appeal. The last thing you should worry about is cell phone reception. If your dream home turns out to be in a cell phone dead zone, you can either switch carriers or boost the performance of your existing service.
Related: Neighborhood Amenities to Look Into Before Purchasing a Home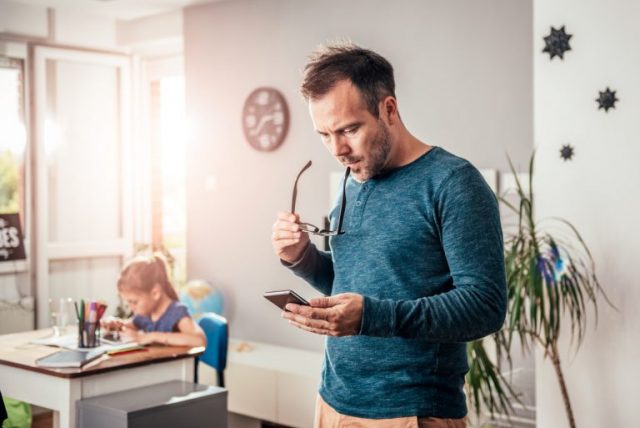 Find the best coverage. Since service can sometimes be affected by factors like building materials and nearby landmarks, you can't always rely on coverage maps to know which cellular provider will work best in your new home. The easiest way is to ask around—the current homeowners can tell you which network they use, and you can ask your new neighbors which provider works for them.
Narrow down your choices. Once you've determined which providers work in your neighborhood, use coverage maps to decide which one is the best choice for your new home. For the fastest speeds, look for a provider that offers the best 4G coverage. This map by RootMetrics also lets you zoom in to a specific area and choose from different carriers.
Shop around for the best value on plans. Switching carriers is a great way to save some money on your monthly bill, too. Once you've found the best network coverage, see if any Mobile Virtual Network Operator (MVNO) providers are available in your area. An MVNO is a company that resells service from the major carriers, generally at a lower price.
Confirm you can port your number. When switching to a new cellular provider, you'll want to make sure you can bring your old number with you. Carriers are required by law to let you port your number to your new provider; however, if you are moving to a new area code, you'll need to give up your current number if you decide to switch carriers.
If switching carriers is not an option or you can't find a cellular provider that offers good service in your new home, some technical fixes are available that can help you deal with bad reception. Consider these three potential solutions for bad cell phone service:
Enable WiFi calling and texting. WiFi calling routes your calls or messages using an internet connection rather than a cellular network. If you have broadband internet in your new home, you'll be able to make and receive calls, even if you have bad or no cell phone service. It works in the same way as messaging apps, only it's baked into your phone's operating system, so there's no need to launch a separate app. WiFi calling works with both free and paid Wifi connections.
Purchase a femtocell. A femtocell—also called a small cell or network extender—works like a mini cell phone tower in your home. It routes all your calls over the internet, so you'll need broadband and the ability to connect the femtocell to your router. Femtocells are carrier-specific and will only work on the network you use. Friends and family will still be in a dead zone if they use a different carrier, and only authorized users can connect to it.
Buy a signal booster. If you have a decent signal in one area of your house, you can buy a signal booster. These work by amplifying the cell signal from a good location and re-broadcasting it to the area with poor reception. Signal boosters are carrier-independent and will work on any cell phone, but you need good reception somewhere nearby for this option to work.
Buying a new home should never depend on your ability to make and receive calls. The good news? Whether you opt for a new carrier, use WiFi calling or buy hardware to boost your current signal, you're bound to find a solution for your poor cell phone reception.
Jennifer Pattison Tuohy is a freelance writer and contributor for Xfinity Mobile. She writes about smart home and mobile phone technology, consumer tech, small businesses and green living for a variety of newspapers, magazines and online publications.